WELCOME TO LINUX WAREHOUSE
Providing the best Enterprise Open source solution for your clients. Linux Warehouse, a subsidiary of Epsidon Technology Holdings, is a 'pure', value-added distributor of choice in the Enterprise Open Source market within sub-Saharan Africa. With more than 10 years of experience in the Enterprise Open Source Space, Linux Warehouse is committed to providing our partners with the highest levels of customer service.  We take the time to understand our partners business and in turn they enjoy  increased services revenue.
Why choose Linux Warehouse?
Subscription based models – The way of the future
Authorised Distributor of the top Open Source Enterprise Brands
More than 10 years' experience in the industry
Technical and sales Training for your staff and customers
Expert advice to help increase your revenue and reduce your costs
Our current portfolio includes Red Hat (open source technologies for the enterprise community), SUSE (software infrastructure solutions optimised for computing environments and industries), Zimbra (leading open source email collaboration solution) and Stratus (leading provider of solutions for your critical infrastructure to stay up and running).
Customised Enterprise Open Source Solutions
Linux Warehouse's growth has been built on end-customer demand for Enterprise Open Source solutions: Open Source solutions that are provided by a local partner and backed by a vendor. This end-customer interest and demand is leveraged by our partner through the subscription-based model.
Subscription-Based Models: The Way of the Future
The subscription-based models not only assures the end-customer of a simple pricing model and a vector that is focused on mitigating the low-probability, high-impact risk of bugs, it also allows our partners to grow their accounts every year. The subscription-based model provides annuity income to our partners, which can be leveraged every year to drive future growth.
Become a Reseller
With more than 16 years of experience in the Enterprise Open Source Space. We create mutually benefiting partnerships. We take the time to understand your business. Our partners enjoy increased services revenue, since Enterprise Open Source solutions are a fraction of the cost of their proprietary equivalents, which frees up end-customer budget.
Solutions
Looking for an Enterprise Open Source Solution for your Organisation or for a Client?
The Linux Warehouse in an authorised distributor for Red Hat including the JBoss Middelware product, SUSE and Zimbra.
Fault Tolerance
everRun Enterprise by Stratus Technologies
Enterprise Open Source Compute
Red Hat Infrastructure | Open Platform | SUSE
 Enterprise Open Source Storage
Red Hat Storage Server | SUSE Linux Enterprise Server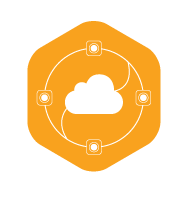 Enterprise Open Source Middleware
JBoss by Red Hat